How to Manage Online Reviews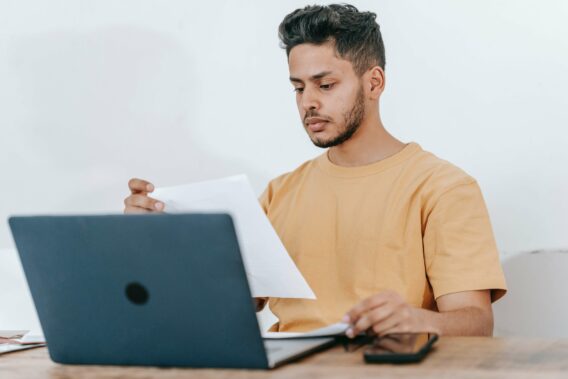 You can have your own internal review process by talking to employees and partners to gain additional perspectives on how your business is running, but at the end of the day, your customer's opinion of your business is the most important one.
Customer online reviews are the new word-of-mouth referrals and can have a major impact on your reputation. Google reviews for businesses are a good starting point but your work does not stop there. By properly managing online reviews, you gain the ability to influence what people say about your business and ultimately how they perceive it. 
Why Should You Consider Managing Reviews?
Managing online reviews can be used as a strategy to see your business from your customer's perspective. This gives you a realistic understanding of your customer's experience with your brand and can provide you with insights into your own business – potentially giving you fresh ideas to implement that you wouldn't think of on your own! 
Unfortunately, you can't always have eyes on every aspect of your business at once, but when you manage online reviews, you get pretty close. Your customers can bring various details to your attention that you may have overlooked. Therefore, letting you know what strategies and systems are working and which can use some improvement.
Staying on top of what people are saying about your business will help you manage the way your brand is perceived and mitigate any problems before they get out of hand. 
7 benefits of managing reviews are: 
Ensuring customer or client satisfaction.

Noticing any patterns or trends between different reviews.

Having an easier time prioritizing tasks based on the significance/frequency of the reviews. For example, if you see a handful of reviewers who are dissatisfied with one of your products, you will know to adjust your schedule to prioritize fixing that product. 

Being able to tailor company performance perfectly to your customer's needs.

Mitigating issues before they become unmanageable.

Gaining new perspectives and ideas to further improve performance.

Can be used as an

advertising or marketing strategy

 
Encourage Feedback 
If you don't ask for feedback, you will get fewer reviews. When a customer is satisfied with their service they are happy to show their appreciation, but if you're not reminding them, they can easily forget to post their comments. The more feedback you get, the quicker your business can improve, so it's in your best interest to remind customers to share their experiences with their online community. 
Get creative when requesting feedback. Asking customers to put their reviews on google is great for generating traffic to your website, but you can also implement social media tactics to draw in more attention. For example, you can hold a contest where users create their own content using your product. 
The great thing about using social media is that it adds credibility to the review. Potential customers are able to see that the reviews are coming from real people who are actually interacting with your product. 
Other simple methods for encouraging feedback are offering free shipping, discount codes, or samples in exchange for a review. You can ask for reviews on your website or at your in-person stores. 
Review and Reply Quickly 
Customer service reviews are typically written within a short time frame after the customer interacts with your business. This is because the interaction is fresh in their minds and they still feel excitement towards their experience. That's why it's important to review and reply to comments quickly. No one wants to leave a comment or question, only for it to be answered months after they've already forgotten about their experience.
Leaving comments or questions unanswered will make customers feel undervalued, and potential customers may start to see your business as unreliable or untrustworthy, therefore preventing future sales. 
Quickly responding to any comments will ensure that all customers are taken care of, and will improve your brand's overall image. This will present your business as one that keeps every individual top of mind.   
Managing Positive Reviews
Positive reviews are great on their own, but to really maximize their value, try some of these methods: 
Underneath the "add to cart" button on your website, add a five-star rating system and testimonials section to make it easy for people to see the specific reviews on products or services they are interested in. 

Add a reviews section to the homepage or about us page of your site so people can add their general comments about your business.

Post positive reviews to your social media platforms, and incorporate eye-catching brand-related imagery so your viewers can instantly associate your brand with the positive reviews.
Implementing these methods will ensure that more people are seeing your positive reviews and will help you build trust with a wider audience. 
Managing Negative Reviews 
It may be tempting to ignore the negative reviews and hope they get lost among the positive ones, however, this would not be beneficial to your brand image. People can be very diligent and will specifically look for bad reviews on Google before making a purchase decision. If these potential customers start noticing a trend of negative reviews that remain unanswered, they may start to feel apprehensive about making a purchase. When a business doesn't respond to customer complaints, it sends a message that they don't care about customer satisfaction and are therefore perceived as unreliable. 
This means you should do your best to scope out the bad reviews and get to the route of the problem before your potential customers start shopping elsewhere. 
Quickly dealing with negative reviews will not only show your dedication, but it holds the potential to turn dissatisfied customers into loyal brand enthusiasts. Or at the very least, you will be able to settle the situation before any serious brand damage occurs. 
How to tackle the response
As a manager, the way you respond to unexpected situations is crucial to your business's image. The first step here should be to apologize to the customer; empathize with them by letting them know you understand how they are feeling. Take ownership of the issue and reassure them that you will do everything you can to resolve it. Starting your response this way will help calm them down because they will get the sense that you truly care about their satisfaction. 
Never be argumentative and always remain professional yet personal with your response. No one wants to feel like they are talking to a robot who is giving them automated answers. Using the customer's name and addressing their specific issue will help personalize the response.  
Be sure to end the message with a practical solution, include contact information in case they have further questions, and thank them for their feedback. 
Dealing With Fraudulent Reviews
A fraudulent review is a review about a fabricated scenario. They are written by people who never had a real interaction with your business, who never made a real purchase, or who are altering the facts of a situation. 
Fraudulent reviews are dealt with differently than negative reviews, so it's important to know how to spot a fake review in order to properly manage it.  
A few indicators that you have a fraudulent review are: 
They are vague and don't have specific details about the product or service 

Websites such as Amazon will show you if the reviewer purchased your product or not. If the individual has not purchased the product this is a strong indicator that the review is fake. 

The reviewer has a history of writing a lot of reviews in different languages or in different tones of voice across a variety of platforms. 

The reviewer mentions random details that don't relate to their experience with your product or service. 

They are extremely negative in their review. 
Knowing how to respond will ensure that your public reputation remains intact while you strategically deal with the fake review. Once you've confirmed the review is fraudulent, politely address the false accusation and be sure to mention any specific details that will prove your case. 
Try not to plainly say "this review is fake". Instead, try saying "we've noticed an error or a mistake". You can also ask the reviewer to delete their comment and provide a customer service line if they would like to speak more about the issue. 
Here is an example response: 
"Good morning (name). We read your review and are sorry to hear about your concerns, but we believe there might be some confusion. You mentioned that you were given a quote of $200 during your consultation but were actually charged $500 for the service.
We keep organized records of all our consultations, but have no record of you coming in for one, nor do we have a record of you purchasing our service. We also maintain a strict policy to honor the quoted price given during the consultation. 
Perhaps this review was for someone else or referring to a different business? Please feel free to call us 000-000-000 to sort out your concerns." 
Optimize Your Process with Management Tools
From monitoring reviews to posting and generating responses, reputation management tools save you time by optimizing your review management process. They offer various features such as: 
Response management

Sharing to social media 

Review notification

Campaign management software  
If you are starting your own business or franchise and are looking for some extra help, Mary Brown's blog has all the information you'll need to set yourself up for success.