At Mary Brown's, it's all about great taste. The kind of great taste that can only come from premium ingredients and careful, attentive preparation.
Our Signature Chicken Is
Canada Grade A, delivered whole and fresh
Marinated, hand cut, hand breaded and cooked fresh
Prepared in small batches, in each store
Our Taters Are
Made from whole, fresh potatoes grown by Canadian farmers
Delivered in big brown bags to each store
Cut, seasoned and crafted by hand daily
Our Big Mary Chicken Sandwich Is
Handmade in-store from a whole Canada Grade A chicken breast
Made with no fillers
Canada's favourite! * According to the Daily Hive
Even Our Coleslaw Is
Handmade in each store from whole fresh carrots and cabbage
Our Secret
Mary Brown's has developed its very own proprietary cookers. Rather than pressure fried, which is the industry standard, our cookers use heat to seal in juiciness and flavour and give our chicken its delicious natural golden colour.
Mary Brown's is real, wholesome, comfort food, made fresh daily. It's always been that way – and always will be. We won't settle for less.
The Mary Brown's Story
It was 1969. While the world watched the first man walk on the moon, we celebrated the first Guest walking through our doors in St. John's, Newfoundland & Labrador. Needless to say, it was a giant leap for chicken. Word quickly spread and stores opened across the province. It soon became the chicken of choice. Iconic even. It was time to, pardon the pun, spread our wings.
By 1972, the secret of Mary Brown's tantalizing chicken was out. Two stores opened in Ontario that year in Oshawa and Mississauga. From there, growth expanded west to Alberta, back east to the Maritimes, out to the Prairies and more recently, all the way to British Columbia and the Northwest Territories.
Today there are almost 200 Mary Brown's locations across Canada, and that number keeps climbing rapidly – coast-to-coast, in small towns and big cities – as more and more Canadians fall in love with our delicious food! Sit tight, we'll be in your neighbourhood soon!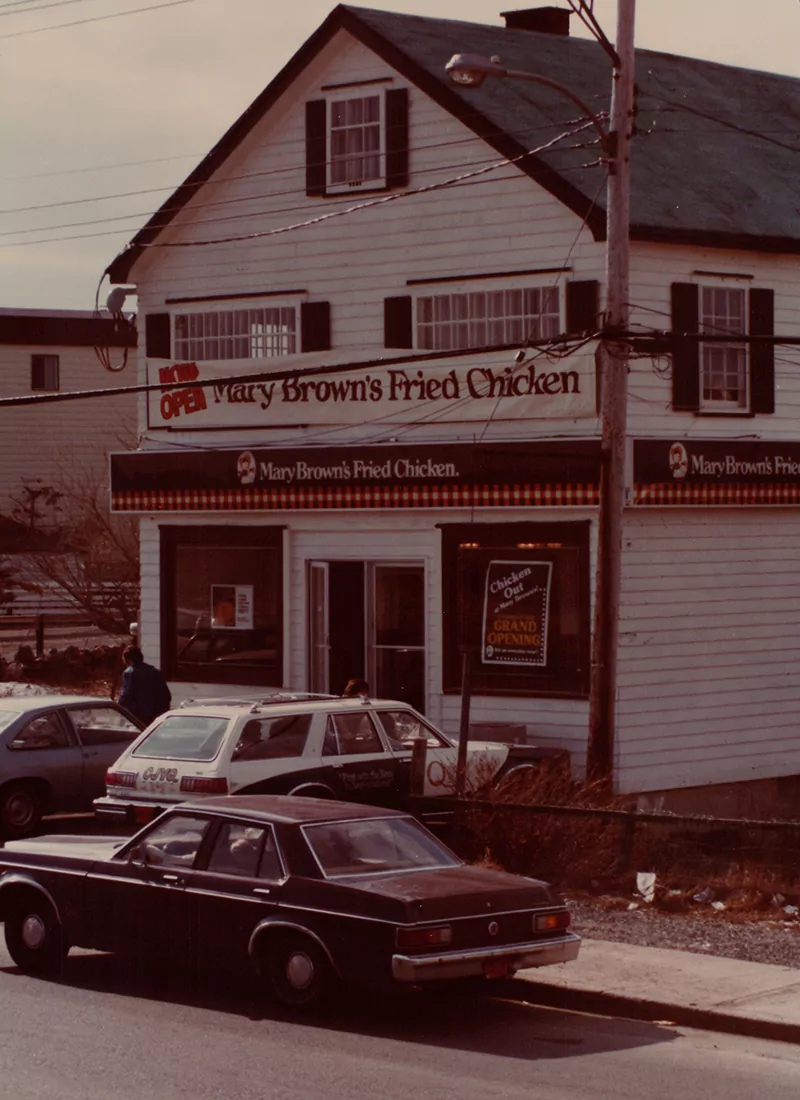 100% Canadian
Mary Brown's Chicken is 100% Canadian owned and operated.
We source our chicken and potatoes locally from Canadian farmers. We support the Canadian communities our stores call home.
Our way of doing things is decidedly Canadian too – be polite, keep your promises and put people first. No matter how many stores we open across this great country, we'll stick by those values.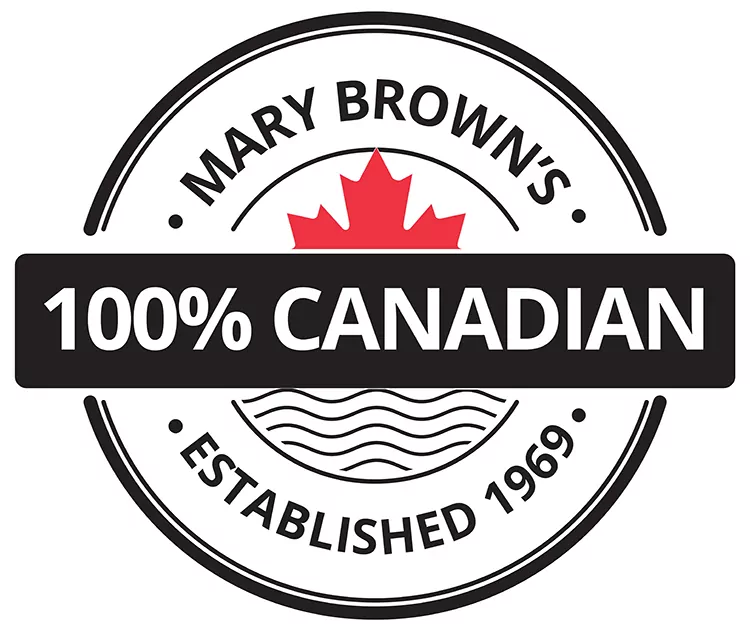 It All Started with Mary
Mary Brown was a real woman with an incredible recipe for fried chicken. After serving it to her family for years, her husband decided that the rest of the world deserved to eat as well as he did. He met with two wise businessmen from Newfoundland, who immediately fell in love with Mary's chicken. They bought the recipe and started a chicken revolution In Canada. (Dramatic yes, but we take our chicken very seriously!)
After a short time using the name Golden Skillet, the restaurant was named Mary Brown's in honour of the woman behind the recipe. Decades later, Mary continues to inspire us!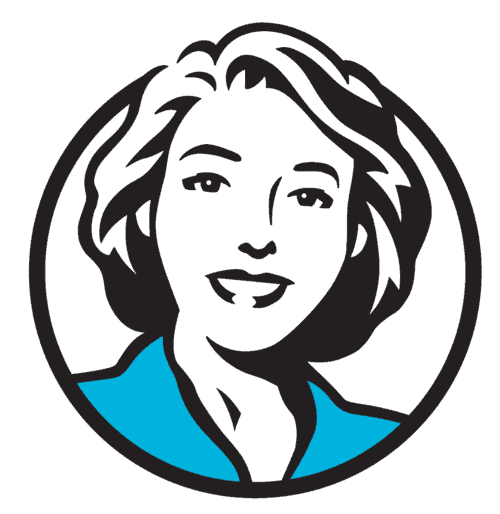 Our National Charity: BGC Canada

Opportunity Changes Everything

Mary Brown's Chicken supports BGC Canada (formerly Boys and Girls Clubs) as our national corporate charity.
Why BGC Canada?
Mary Brown's proudly stands behind BGC's mandate to provide safe, supportive places where children and youth can experience new opportunities, overcome barriers, and develop the skills they need to succeed.
As a brand, we feel a strong connection to BGC, based on our shared values and backgrounds. Like us, BGC Canada has its roots in Atlantic Canada. BGC started in Saint John, NB in 1929 and we started in St. John's, NL in 1969. As well, we both have a uncompromising commitment to inclusion and diversity in all aspects of our organizations. We also both have stores and clubs across Canada, making it a natural fit for us to get involved locally coast-to-coast.
What Does BGC Do?
As their slogan says, 'Opportunity Changes Everything' – and that's at the heart of what BGC does. If a kid needs it, BGC provides it.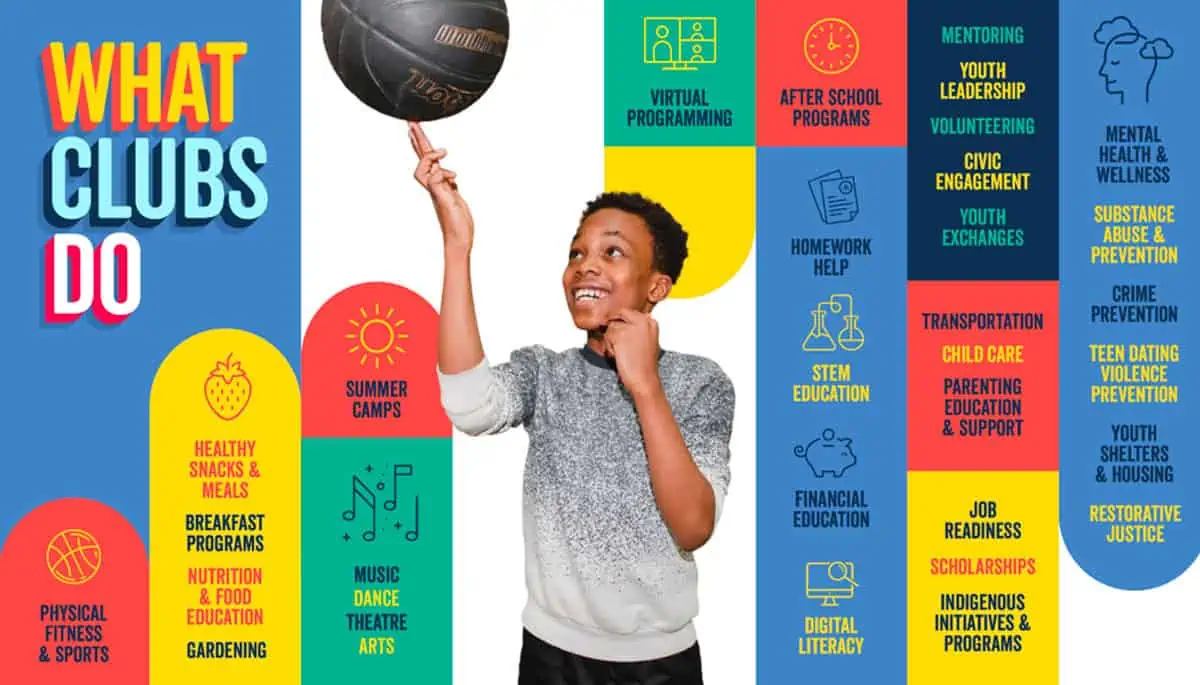 How Can You Help?
Please donate at coin boxes located at the checkout of every Mary Brown's store.
Learn more about BGC Canada: bgccan.com
Menu and Delivery options vary by location. In order to best serve you, the Mary Brown's website needs to know your location.
Menu pricing differs by province. Select your province to get started.
We're having difficulties finding your location. Menu pricing differs by province. Select your province to get started.