8 Traits That Will Make You a Great Franchisee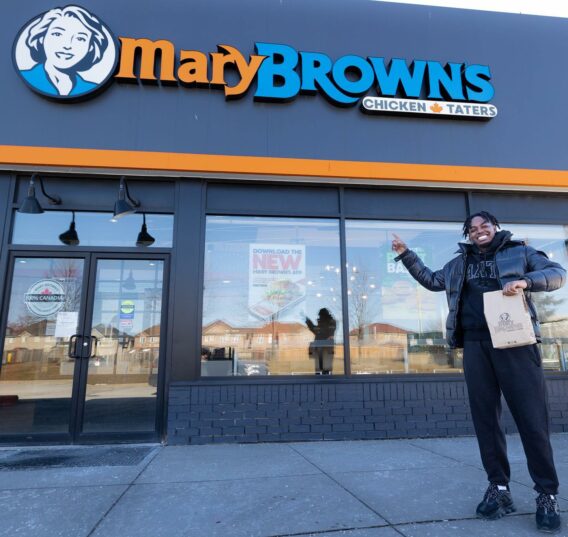 Owning a franchise can offer a variety of benefits, including security and working with a proven business model. This is especially advantageous if you don't already have many years of experience under your belt. 
Although expertise is not required to be successful, possessing these 8 traits is, as they will ensure that you have the skills necessary to manage and grow your operation. So if you are interested in purchasing a franchise, read about these 8 traits to prepare yourself for the rewarding journey ahead. 
Franchisee vs Franchisor
A franchisor is the original or existing business that sells the rights to use its ideas, brand and business model. The franchisee is the individual who buys the rights to sell the franchisor's goods or services under the existing business model and trademark. 
8 Skills a Franchise Manager Should Possess
1. Time management
There is no one size fits all approach when it comes to time management. The first step you can take to ensure your time is managed wisely is to adhere to your own working style, work environment, and even your personality.
Think about the time of day when you are most productive and prioritize completing larger tasks or projects then. If there are times in the day where you typically feel less productive, you can give yourself simpler tasks to accomplish during those hours. 
Do your best to avoid multitasking. As a franchisee, you will have many tasks to accomplish throughout the day and trying to finish them all at once will leave you feeling overwhelmed. Creating a scheduled checklist and completing tasks one at a time will make the work feel more manageable.
An important aspect of time management is task delegation. Running a franchise is a team effort and you should not expect yourself to bear all responsibilities. Delegate tasks to partners or staff that you feel are competent enough to complete them – this will free up some time so you can work on other priorities.   
A note to remember when trying to improve your time management skills is the disruption cost – literally meaning the cost of being interrupted.  When you're concentrating on a task, and a disruption comes up that forces you to switch your focus onto something else, it is difficult for your brain to get into the same level of concentration when you go back to your original task. Of course, sometimes disruptions are unavoidable in the world of business, but trying to keep those distractions at a minimum will benefit the amount of work you are able to complete. 
2. People skills
Running a franchise means dealing with people on a daily basis, so if you want your operation to run successfully you will need a high level of  people skills. 
Here are 4 people skills that will help you manage your franchise business: 
Social assertiveness

: Having social assertiveness means that you stand up for yourself in social situations, and are in control of your environment.

Crafting a memorable presence:

Perfecting this skill will help you make lasting connections while leaving a positive impression. Your presence has a direct impact on your ability to build rapport with customers and coworkers/staff. 

Charisma:

Having charisma means you are warm and approachable yet highly capable and knowledgeable. 

Being an influential leader:

A strong leader will fight the 3 A's: apathy, ambivalence and aimlessness. Being an influential leader means building on excitement to encourage and uplift team members. 
3. Self-starter / self motivated
Being a self starter means you take initiative to ensure your franchise is running smoothly, while also strategizing for maximum growth. You need to be able to accept challenges that come your way and work in alignment with your goals. 
The biggest asset a self motivated person has is their vision for the future. See your vision, the possibilities, goals, plans, and processes you need to set in place to achieve that vision. Reflect on it and act; don't procrastinate.
4. Communication
Being comfortable with communicating your ideas to individuals or large groups of people is crucial when owning a franchise. Good communication skills will allow you to express your opinions without sacrificing a healthy work culture. This means knowing how to send a message across without appearing overly negative or controlling. When expressing opinions it is a best practice to relay where the opinion is coming from and what the benefits are. 
On the other hand, a lack of communication will make your franchise vulnerable to larger problems down the road. People may not comprehend what is required of them, and could feel uncomfortable coming forward about their concerns. 
As a leader you set the stage for how interpersonal communications are handled – including between employees, partners and customers. Ensuring people feel they can be open and honest will encourage a higher level of productivity.  
5. Problem Solving
Problem solving is the ability to find the best solution to an unexpected or difficult situation. This skill will help you identify a problem and come up with a well thought out approach to solving it; before the situation escalates.
The more working knowledge you have about your industry, the easier it will be to come up with solutions to various obstacles. Every time you implement problem solving skills be sure to take note of how well the solution turned out and think about ways you might have tackled it differently to improve the results. Learning from your previous experiences is the best way to perfect and grow any skill. 
Proactivity and problem solving go hand in hand. A big part of problem solving is putting systems in place to mitigate risks; it's always easier to prevent a problem rather than trying to fix it after the fact. In cases where you are not able to prevent a problem from occurring, try implementing proactivity into your strategy to prevent the problem from snowballing. 
6. Patience 
It may be tempting to make quick decisions and avoid lingering on them for too long, but this isn't always the best choice. Keeping a calm head and collected demeanor is directly related to how successful a judgment call might be. If you want to make good choices, you need to take the time and think about the possible outcomes from each scenario. Acting out of impatience could result in rushed decisions and unfavorable results. 
7. Financial literacy
Financial literacy gives you the ability to identify and articulate your business objectives. It's important to have financial goals, but having an understanding of how to reach those goals will be the difference between taking your dreams to reality. 
Knowing financial literacy will also help you understand your responsibilities from a financial perspective, and will allow you to make more informed decisions. 
A good business owner knows terms like, fixed expenses, variable expenses, assets, income tax, interest and so on. These terms (and others) are important to know so that you can maximize cash flow and can plan for the future accordingly. 
8. Ability to follow a system
As a franchisee, you need to possess the ability to follow a system. One of the greatest benefits of owning a franchise is that you have access to a business model that has been tested through years of experience. Although this leaves little room to implement any unique procedures, it also protects you from major risks. 
The franchisor will typically give out brand guidelines that you will be required to follow. These will include how operations need to be run, the marketing methods, and so on. 
Have the skills to succeed as a franchise manager? Mary Browns would love to have you on our team! Contact us to learn more about our current franchising opportunities available across Canada today!