How to Decide Between Opening a Franchise or Starting a Small Business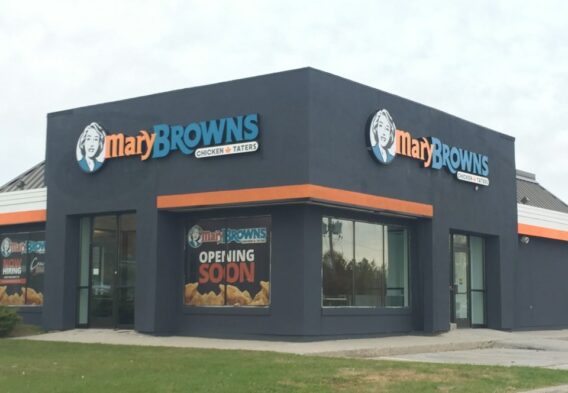 It's often a dilemma on whether one should invest their money in their own small business or if going for a safer bet, like a franchise, is the better option. If you're confused and are asking yourself the same question, don't worry, you've come to the right place.
In this article, we will help you compare franchise vs small business by asking yourself 10 questions. These questions will help you evaluate the two business options, i.e. if you want to invest in a franchise like Mary Browns that has a proven track record, or if you want to invest towards starting a small business in Canada. 
10 Questions to Ask 
These questions take all the factors that go into purchasing a franchise or starting a business into consideration and will help you get a deeper understanding of the two options. Once you understand the options better, you will have more confidence in your final decision. 
1. Do you enjoy following an established system?
Franchising comes with a tonne of benefits such as a successful and proven business model, a good training program, a solid supply chain, and expert technical support. With all these benefits, however, you need to understand that once you purchase a franchise you will have to follow the company's business model, train your employees according to their standards, follow the companies protocols, abide by company mandates, etc. 
So before moving forward with the franchising option you need to ask yourself if you are ready to follow the company's system. If the answer to that is yes, and you want a lower risk option that brings in a steady cash flow then franchising is the option for you. 
However, if you don't like following a system, it's easy to fall under the feeling of franchise vs corporate. So if you like doing things your way, and have a specific vision for your business then exploring the option to start your own business is wiser. 
2. Are you passionate about the industry in which you are interested in purchasing a franchise?
There's a common misconception that as a franchise owner you have to do very little to run the business relative to managing your own small business. However, in many cases that may not be true. As a franchise owner, you need to be passionate about the industry that the business operates within. 
Many people purchase a franchise as an investment but don't really have any interest in the businesses industry. For example, if you plan on owning a restaurant or opening a fast-food franchise but don't really care for what goes into running a food business, it will be hard for you to keep your management and employees motivated. This inevitably reflects badly on the businesses sales. 
Therefore,  before moving forward with a franchise you should evaluate your level of knowledge about the industry and ask yourself if you are passionate about the industry. 
3. Do you understand the financial and legal implications of purchasing a franchise?
Purchasing a franchise involves many financial and legal implications. For this reason, it is highly recommended to hire a business lawyer before and during the sale. The contract for the sale should be analyzed by your lawyer and explained to you to the best of your understanding. 
Financial implications can also be involved and you should understand the entire financial structure of the deal. It is highly advised to understand all these implications before you move ahead with the purchase. 
4. Can you sell the business? Are there any restrictions regarding doing so?
This is another thing that may be included in the contract while purchasing a franchise. In the future, you may want to sell the business, either because it is not performing as you expected or it is doing well and you want to sell out. Regardless, you will want to confirm with the franchiser if selling the business is an option. 
5. How long is the term of the franchise agreement? Can you renew it?
Franchise agreements typically last between 5 to 25 years, and 10 years being the most common length for the agreement. Some deals also have perpetual agreements that keep renewing with the same terms indefinitely. 
During the purchase make sure you know the length of the agreement. Also, discuss the terms for renewal during the initial purchase, since the renewal may involve additional clauses and implications. 
6. How much support do you require? 
While looking at franchise options, you may also want to check which company offers the best training and support programs. It is very common for the corporation to train the new franchise management and employees. However, the amount of training offered may vary depending on the business. So you will need to assess which business offers the best training programs.
7. Will the franchiser help me find a good location?
Location is everything! The location of your business can dictate the success or failure of the business. Also, finding good locations for a business isn't easy. There are many considerations that you need to take into account while picking a location. This may also involve conducting research and surveying the location to check if there is consumer demand for the product that the business is offering. 
In this regard, it is important to know if the franchiser will help you to find the location, since they may have resources to find the best location. If they don't, finding a good location on your own may not be the easiest task. You may also want to check the various store models offered by the franchiser and how it fits in the location that you inevitably select. 
8. Financial assistance offered by the franchiser 
Some franchisers will also provide financial assistance through financing programs. These programs could involve various forms of financial assistance like providing internal financing, helping in acquiring credit, etc. Finding a franchiser that provides financial assistance will be beneficial in the long run. 
9. What is the typical day-to-day management like for this franchise?
Understanding the operations of the franchise will help you pick the franchise that suits your schedule and preferences. It will also help you decide how many people you will need to hire to fulfil the level of work. 
10. Do I want to be a franchisee part-time or full-time?
Many invest in a franchise as a side hustle. In many cases, this is the better option if you want to own a business while pursuing your main career since the amount of work and responsibility is split between the owner and the franchiser. Ask yourself if you want to pursue the business full-time or part-time. You may want to choose your franchise depending on your answer, as some franchisers demand more work than others. 
Mary Brown's has over 50 years of experience to help guide you through the franchise process. See what our franchising team can do for you today.