What is a Franchise and How Does It Work?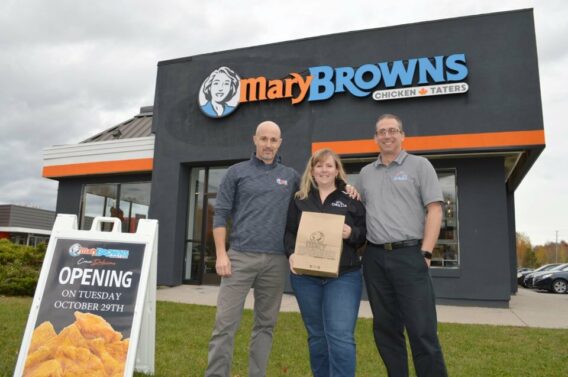 The entrepreneurial spirit craves to start their own business. However hungry that spirit may be, there are a variety of challenges that new business owners face. Questions such as – how do I establish brand awareness, how do I develop a solid operational system or how do I ensure my new product and service is ready to go to market? – start arising. And unfortunately, unless you have a lot of support, or endless money, these questions can really keep an entrepreneur up at night. 
That's where a franchise comes in, offering the best of both worlds to satisfy that entrepreneurial hunger. 
Franchise Meaning
A franchise is a type of business licence where an investor (the franchisee) acquires access to the proprietary knowledge, processes, and trademarks of an established business. This licence allows the franchisee to sell services or products under the franchisor's business name with a few conditions, such as start-up fees, annual licensing fees, and royalties. 
A franchise offers the chance to own a business, while avoiding the challenges and risks that come with starting a business from scratch. This is because a franchise is already an established brand name, so the franchisee does not need to worry about building a reputation from square one. Additionally, the franchisee will have no need to spend extra resources on a marketing plan to introduce a new product or service. 
The franchisor will also provide a proven operational system to start and run the business, so the franchisee can feel confident knowing that they will have a team of experienced professionals guiding them through every step of the process. 
In Mary Brown's specific case, they will even build the entire store for you from start to finish. This includes construction, design, permits, equipment and more.
The Franchisor and Franchisee Relationship
A franchise is a joint effort between a franchisor and franchisee. Expanding a business into a franchise benefits the franchisor by increasing market share and or geographical reach without assuming all the costs of buying new locations. The franchisee will need to buy the rights to sell the franchisor's goods or services, but in turn, they get the security of a tried and true business model – along with a continuous stream of support. 
Furthermore, the franchisor/franchisee relationship has additional benefits for the customer's experience. This is because they will get the same product selection and quality they expect from a major national brand, but with the customised service and personal touch of a small business. 
How Does a Franchise Work?
Franchise contracts will vary depending on each individual franchise. Normally, a franchise contract will include three main categories of payment to the franchisor. First, the franchisee must purchase the controlled right, from the franchisor in the form of an upfront fee. Second, the franchisor often receives payment for providing training, equipment, or business advisory services. Lastly, the franchisor receives ongoing royalties or a percentage of the operation's sales.
If the terms of the contract or not met, a franchisor can be within their rights to end your franchise agreement. For example if a franchisee fails to pay royalties or doesn't abide by the agreed upon performance standards and sales restrictions, this could result in penalties or contract termination. However, many franchise contracts will give the franchisee a chance to "cure" an occasional failure to comply (like making one late payment) but keep the right to terminate your franchise for other failures.
Investing in a franchise will entail certain boundaries the franchisee must oblige with such as costs and what the franchisor has control over.  
Cost 
Initial Fees
With every franchise, there will be some initial fees to get started. These fees will typically range from tens of thousands of dollars to several hundred thousand dollars. These fees may go towards branding and development of current and future assets, cost to build, working capital, liquid capital, etc. 
Royalties 
Franchisees are typically required to pay the franchisor royalties based on a percentage of the weekly or monthly gross income. The Mary Brown's royalty fee is calculated monthly at 5% of gross sales. 
Marketing and Advertising
Contributing to an advertising or marketing budget will help gain traction for your new franchise. 
The Mary Brown's advertising fee is paid monthly and is calculated at 4% of monthly gross sales. This fee contributes to a national program that benefits franchisees across the country. 
What the franchisor controls 
Site Approval
Franchisors will typically want to approve where the franchise is located before building. They do this to ensure the location is in a lucrative spot that will attract customers – this will be beneficial to the franchisor and franchisee. 
Additionally, a franchisor may limit your business to a specific location or sales territory. If you have an "exclusive" or "protected" territory, it may prevent the franchisor and other franchisees from opening competing stores or serving customers in your territory. 
Restrictions on Goods or Services Sold
Franchisors have the right to place restrictions on the goods or services sold at the location. For example, making menu changes without consent, or selling items on the side, such as surfboards or electronic devices can be restricted. 
Method of Operation
A franchisor could require you to operate in a particular way. This may include: 
Dictating hour

Employee uniforms 

Amount of employees working per shift 

Marketing methods 

Using certain

accounting or bookkeeping systems

Choosing suppliers 

Discounting items 
Starting a new business from scratch isn't the only way to satisfy an entrepreneur's appetite for business ownership. For a lucrative franchising opportunity see Mary Brown's and start today.