Pros and Cons of 5 Popular Restaurant Models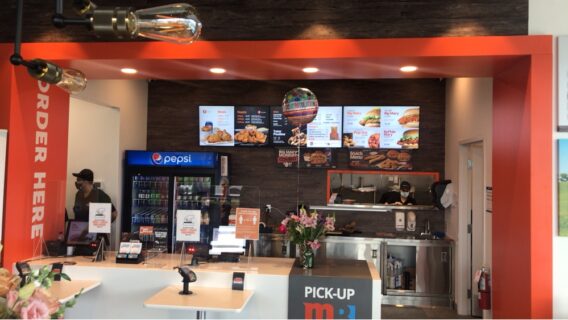 Owning a restaurant can be a rewarding career path. However, it's important to remember that not all restaurant models are created equal.  Each type of restaurant will come with its own set of advantages and disadvantages, and you should know what those are before you embark on your new journey. 
There are a few important questions you need to ask yourself before opening a restaurant: 
Where is your desired location? 

What are the popular food choices within that location?

What kind of people are you catering to (what are their lifestyles)?  

How much start-up cash do you have? 
The answers to these questions will give you a realistic image of where you stand, therefore allowing you to make an informed decision on which restaurant model is the best fit for your situation. 
Fast Food Franchise Model  
Pros
Fast food restaurants have the flexibility to cater to a wide range of customers' needs because of their affordable prices, and quick service options. Since these types of establishments have a larger customer base, you will have an easier time reaching your target audience when it comes to advertising. 
Owning a quick service restaurant also allows you to cut down on a multitude of costs, some examples of areas where costs can be reduced include: 
Fewer menu options mean owners can cut down on the number of ingredients they need to purchase. 

Most of the food prep is done in advance, meaning you don't need to spend as much on labour. 

No need to buy fancy dinner plates, cups, and utensils. 

Quick-service restaurants only need to spend money on basic kitchen equipment such as deep fryers, flat-top grills, and microwaves.
On top of all the costs saved, another advantage of owning a fast-food restaurant is being a part of a booming industry. According to IBIS World the market size, measured by revenue, of the Fast Food Restaurants industry in Canada is $28.9bn in 2022. The market has grown an average of 0.1% each year between 2017 and 2022. The leading factor contributing to the growth of this industry is consumer spending and a low-medium growth risk factor. 
In addition to being a part of a strong industry, buying into a franchise provides you with additional support to run your business, as you will have access to a team of professionals guiding you through the process. With the Mary Brown's franchise, you will also have access to a reputable brand so you don't need to worry about building brand recognition. 
Most start-up restaurants need to rely on a very busy central location because they need as many new eyes on their business as possible. Although the importance of location can not be undermined, you will have an easier time choosing a location for a fast food franchise restaurant than you would for a different type of restaurant. Since the franchise already has an established brand, you can get away with selecting a less busy location, without worrying if enough people will recognize you. 
Cons
A disadvantage of the fast food industry is the heavy competition. There are a lot of big players in this market so you will need to be prepared for the challenges that come with that.
Additionally, with a franchise model restaurant, you will need to comply with the franchisor's way of running a business, this includes, advertising guidelines, adhering to branding regulations, cooking the food, serving guests, etc. So, if you are the kind of person who wants more independence when it comes to running your business, then a franchise may not be the right fit for you. 
Coffee and Snack Shops  
Pros 
Coffee and snack shops have become a part of our north American culture. Besides providing food and beverages, they serve as casual spots to meet up with friends, a quiet spot to work, and a way to indulge in the holiday season. Owning a coffee or snack shop is a great way to monetize on this culture. 
The Canadian coffee and snack shop industry includes food businesses that focus on selling specialty snacks and nonalcoholic drinks, including:
Different types of caffeinated beverages 

Ice Cream

Baked goods/desserts

Bagels

Frozen yogurt 

Smoothies 

Juices 

Other especially drinks 
The initial investment for opening a coffee shop is lower than the investment for other types of food businesses, since you won't need to hire as many staff members or purchase as much kitchen equipment – as these expenses tend to add up quickly. Additionally, because these shops mostly rely on beverage sales, the profits tend to run higher. 
Since coffee and snack shops don't have very elaborate food and service options, the business model is more straightforward, making them a good choice for first-time business owners. 
According to IBIS World, the market size, measured by revenue, of the Coffee and Snack shop industry in Canada is $5.3bn in 2022. This industry has grown in Canada at an average of 0.1% each year from 2017 to 2022 – showing an overall steady growth rate. 
Cons 
Similar to the fast food industry, there is a good deal of competition in this market. Especially since there's a Tim Hortons and Starbucks around every corner. 
Another disadvantage is hiring a motivated staff. Since the employees at coffee shops don't earn tips like regular servers do at sit-down restaurants, you will need to find different methods of keeping them motivated. 
Contemporary Casual Restaurant Model 
Pros
If you have a unique vision for a trendy spot that can offer relatively affordable prices, then opening a contemporary casual restaurant is the perfect fit for you. These types of restaurants provide a picture-worthy aesthetic and quality menu while still being more affordable than fine dining establishments. 
With this style of restaurant, you will be able to experiment with different food trends and offer guests a variety of fusion cuisines. You will also be able to express your style and creativity through the decor. 
Especially in the age of social media, people want to go to a place where they can take unique and aesthetically pleasing photos to post on their profiles. If you can make your space adhere with this consumer need, your contemporary casual restaurant can get a lot of free advertising through social media platforms – therefore quickly gaining popularity and brand awareness. 
Additionally, due to the moderate price point, this style of restaurant will be more accessible to a wider range of customers. 
Cons
If you do not have a unique idea – whether that be in terms of food or aesthetics – then you might run the risk of blending in with a lot of other restaurants. 
Your initial investment for this type of restaurant might be higher than other models because you will need a full service kitchen, and will need to purchase decor that matches your aesthetic. 
Fine Dining Restaurant Model 
Pros
If you dream of owning a restaurant that offers a luxurious experience, then a fine dining establishment will be the perfect fit for you. You will get to immerse yourself in a world of gourmet foods, and elegant decor, while meeting other people who enjoy being in an elevated environment just as much as you do. 
This can be an exciting opportunity to work with top chefs and create a menu that offers a refined cuisine. 
Cons 
The initial investment for a fine dining restaurant model will be the highest of any on this list. To provide an elevated experience you will need to spend more money on top-of-the-line kitchen equipment, extra service staff, and lavish decor such as lighting tables, etc. Not to mention, the ingredients needed to make the food will also be pricier, since fine dining establishments serve food that is not your typical everyday food (think oysters, caviar, premium steaks, etc). 
You will also need to spend more time training your staff, as they are expected to be highly knowledgeable on all the menu options and need to keep up with formal dining etiquette. 
Food Truck Model 
Pros
The initial investment for a food truck will be amongst the lowest when it comes to the food service industry, making it a safe option for first-time business owners.
Here are some reasons why a food truck is a more affordable option: 
You won't need to pay rent or have a down payment for a physical location.

You will have a smaller kitchen, therefore will be spending less money on kitchen equipment. 

You will only need to hire 2-3 staff members.

You can spend less on ingredients since food trucks have a limited amount of menu selections.
Additionally, a food truck is a great way to test out new recipes and concepts before opening a physical store. 
According to Canadian Industry Statistics, the average range of potential earnings from mobile food services (preparing and serving food and snacks from motorized vehicles or non-motorized carts) is $30 000 to $5 000 000 – therefore representing a high earning potential. 
Cons 
Food trucks only cater to a limited group of people who are usually in a rush and don't have time for a sit down meal. Food trucks will also only be suited for people who are walking. This means that food trucks are not well suited for people who are driving, as cars will not typically stop on the side of a road to eat at a food truck. 
Since this concept mostly caters to people who are walking, this limits the amount of lucrative locations for you to park, as it will be crucial to find a spot where there is a lot of foot traffic. And even when you do find a good area to park, you will probably find many other food trucks there, so your competition levels will be high.  
Additionally, food trucks may struggle in the winter when people don't want to eat outside.  
Ghost Kitchen
Pros
Since ghost kitchens do not have storefronts or dine-in options, having a strong social media presence is crucial for their success. So if you're a social media wiz and are capable of creating an account that reaches your desired audience, then a ghost kitchen could be the perfect fit for you. 
The cost of running a ghost kitchen will be less expensive than a regular full-service restaurant. This is because: 
You save money by purchasing a smaller space. You can simply purchase a kitchen, and no need to worry about having extra space for a dining room. 

No need to spend money on decor, dining room furniture or outdoor signage since no one will be dining inside. 

The only staff you need to hire are delivery drivers and possible chefs (if you're not doing all the cooking yourself). 
Cons
If you find that you lack social media or digital marketing skills, than opening this type of restaurant will be challenging. Although advertising is an important part of any restaurant, it is especially critical for ghost kitchens. Other types of restaurants that have storefronts can partially rely on people seeing their establishments from the road or street, as hungry people passing by can quickly pop in. Whereas ghost kitchens solely rely on a digital presence to intrigue customers. 
You could also expand your business with apps such as Uber Eats or Skip the Dishes to get your restaurant noticed, but these apps will take a cut of your profits. 
If you're considering opening a restaurant, look into joining the Mary Brown's team with over 200 thriving locations across Canada.