Owning a Franchise Branch: What You Need to Know Before Buying In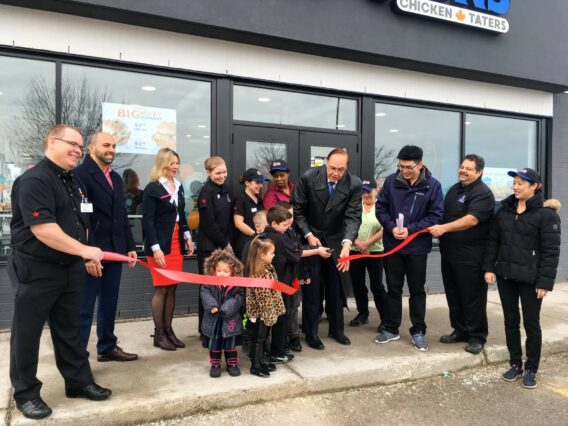 Owning a franchise in Canada is a big investment and you may need to be 100% confident before making the purchase. In order to help you evaluate the option of buying a franchise, we have put together all the information you need and all the key questions you need to be asking. 
When to Franchise? 
Deciding on the best time to buy a franchise branch can be tricky. Before making this decision you need to make a few considerations. Some things to consider could involve:
Assessing your personality
As a franchisee, you are, for the most part, an implementer than a creator. This means a person who's good at following guidelines and operating within a system would make a good franchise owner. On the other hand, a person who likes being creative and working out of the box may not fit into the franchisor's system. Therefore, your personality might help you decide between opening a franchise or starting a small business.
Analyze the pros and cons 
There are many pros and cons of franchising to consider, so it's a good idea to make a list and analyze all sides. This would involve listing all the benefits of owning a franchise on one side and all liabilities or costs on the other. 
The benefits of owning a franchise in Canada could include teaming up with an established brand, proven market, staffing guidelines, etc. On the other side list the liabilities and costs such as franchise fees, marketing fees, markups on merchandise, etc. 
Talk to current franchisees 
Connecting with current franchisees could help you gain further insight into this business opportunity. Asking questions of established franchise branch owners can help you understand and learn about what comes after you have bought into the brand. Such questions can include how long it took them to become profitable, how much extra capital went into supporting the business, and what challenges did they face getting the operations up and running. 
Why is Mary Browns One of the Best Options for Canadian Food Franchises?
Mary Brown's has a proven business model that has helped it become one of the fastest-growing Canadian food franchises. We believe that our close relationship with the franchisees is one of the secrets to our success. We proved this by winning the franchisees' choice award 11 years in a row. 
Moreover, all of the costs associated with purchasing a Mary Brown's franchise are transparent and upfront. By doing this, we have ensured that our franchisees never have to face unwanted surprises when it comes to finances. 
Mary Brown's also proudly offers a well-organized support system to all our franchisees. We have spent years developing our support departments because we believe that without the support our franchisees don't have any benefits of owning our restaurants. We offer support in multiple departments, such as:
Training

Operations

Real Estate & Construction

Marketing

Supply Chain
Questions to Ask When Buying a Franchise 
To help you evaluate the decision to purchase one of the various Canadian food franchises currently operating in the country, we have put together a list of questions you can ask yourself before moving forward with the purchase. 
1. Do you connect with the company culture? 
Before becoming part of an organizational family, you need to assess if the company's business values and goals align with yours. Asking this question will also help you understand your compatibility with the organization's management. 
A good culture fit will go a long way towards building a strong franchisor-franchisee relationship. Look for positive traits in the company's culture such as good communication, transparency in finances, and continuous support.
2. Do you believe in their products and services?
To gain confidence that the business will be profitable, you need to first believe in the company's products and services. As a franchisee, you will have very little control over the products that are currently being sold. Therefore, you need to trust the company's product or service as your own. 
To build confidence, you will need to analyze how well the product does in the market. Also, just because the company has a good product does not mean that it will sell well in the market. For that reason, a product that is well developed and fits well within the needs of the market is something you should be looking for. 
3. Have you done your research and looked into the franchise industry? 
Before you make a sizable investment into a franchise, you need to conduct all the research required to feel comfortable with the move. There's a bunch of business information that you will need to know before putting down the money. You may need to research various areas of the franchise industry, such as:
Experience required as a franchisee 

Competition within the industry

Market Capital of the industry within which you want to buy a franchise

Legal implications such as permits required to start the business
4. Do you have the start-up funds needed to buy into the franchise?
The liquid cash required to buy a franchise can be substantial. Moreover, you will need additional capital for other fees involved, including marketing and royalties. Since the total investment is huge, you may need to look into bank loans to help you secure the necessary finances. 
Start-up costs can involve the initial purchase, franchise fees, royalties, and marketing. Make sure you have a complete breakdown of the capital required to start the business. 
You can hire an accountant to help you assess if purchasing a franchise fits into your current financial situation. Inevitably, you need to feel fully comfortable financially before you can look into purchasing a franchise. 
5. If you do not have the experience or training, will the company help support you? 
It's highly advisable to look into franchise industries that you have experience in. However, if you don't have the experience but are keen on learning, that isn't bad either. For example, if you are interested in the food industry, take a look at the annual food franchise report to learn more. You can also look into the training program offered by the company and check if the available training will be sufficient enough for you to run the business. 
6. What further support does the franchise brand offer? 
A good support program goes a long way in ensuring the success of the franchise business. Look at the support programs offered by competing franchisors. The franchise offering a well-built support system might be the better option since the company will help you in every step. 
Companies can offer support in various departments such as operations, marketing, and supply chain. A well-rounded support system will cover most of the aspects of the business. 
7. What ongoing royalties and marketing fees must you pay? 
Based on the business, there may be some recurring fees involved. These fees can include royalties and marketing fees. Make sure you have a complete breakdown of the recurring fees. For example, royalties and marketing fees are paid off from a certain percentage of the gross sales monthly or annually, so it's vital you have the resources to cover these ongoing expenses. 
If the answers to the questions above are a resounding yes, then consider reaching out the Mary Brown's franchise team to inquire about the latest opportunities now!